Important Notice Concerning Upcoming Shows:
The Vast Majority of Our Upcoming Shows are Private in Nature,  
Such As 
Corporate Conventions, Trade Shows, Client Recognition or Customer Appreciation Parties,
or Wedding-Related, Such As Ceremonies, Receptions,
Engagement Parties, Rehearsal Dinners, and Anniversary Parties, 
or Cruises which for Private Events are Invitation Only, 
or Senior-Related, such as at Senior Apartments, Community Centers,
Assisted Living, Nursing, Hospice,
or Rehabilitation facilities for their residents,
or in Private Homes for various Birthday,
Graduation, Retirement and Other Private Celebrations,
or Class Reunions, Holiday Parties,
Awards Shows, Charity Fundraisers by Invitation, 
or Casino High Roller Rewards Parties, 
or Private Country, Social and other Club Events, etc.
When We Do Have Upcoming Shows
That Are Open To The Public,
We Always Appreciate All Of Our Fans
Who Come to See Us and Support Our Mission
by Attending Our Public Performances.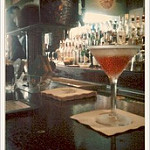 Upcoming Events with The Rat Pack
The Best Way to Receive Updates on When and Where 
These Open-To-The-Public Shows Will Occur,
Is Through Our Facebook Fan Club:
To Which You Can Subscribe by Visiting
https://www.facebook.com/groups/TheCincinnatiSinatraFanClub
Book us now for your next Upcoming Shows! 
Call (513) 576- 9766, (This is a Landline, so no texting, please.)
Or Email
 us at matt@thecasinoplayers.com